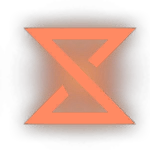 Residuum is one of the resources in Deathloop. Residuum can be infused into Weapons, Slabs and Trinkets, allowing Colt to maintain his equipment between loops.
Residuum is obtained by absorbing it from objects and the corpses of dead Visionaries, or by sacrificing items in the Inventory. Infusing and sacrificing items is done in the Load Out screen, in between time periods. Residuum collected during the day is lost at the end of the day, when the new loop starts.
It is only available after finishing the Visionary Lead, Ubiquity.
Infusing and Sacrificing Amounts
[
]
The Residuum required for infusing and received for sacrificing equipment will depend on its quality.
Weapons
[
]
Grey (Crude): 4000 Infuse | 1000 Sacrifice
Turquoise (Sleek): 6000 Infuse | 1500 Sacrifice
Purple (Exemplar): 8000 Infuse | 2000 Sacrifice
Gold (Unique): 9000 Infuse | 2250 Sacrifice
Weapon Trinkets
[
]
Grey (Crude): 2000 Infuse | 500 Sacrifice
Turquoise (Sleek): 3000 Infuse | 750 Sacrifice
Purple (Exemplar): 5000 Infuse | 1250 Sacrifice
Character Trinkets
[
]
Grey (Crude): 3000 Infuse | 750 Sacrifice
Turquoise (Sleek): 5000 Infuse | 1250 Sacrifice
Purple (Exemplar): 8000 Infuse | 2000 Sacrifice
Related achievements and trophies
[
]
| Icon | Name | Description | Trophy |
| --- | --- | --- | --- |
| | Bling Bling Bang Bang | Equip a loadout worth more than 45100 Residuum | Silver |
| | Dead Drop | Absorb Residuum from a body — like some kind of temporal sponge. | Bronze |
| | Residual Earnings | Absorb more than 20000 Residuum in a map. | Bronze |